Ever tried to explain your social phobia to someone else, but couldn't find the right words? Ever been on the other end, desperately trying to understand how this person you're trying to connect with actually feels? It is a double-edgede sword: one can feel lonely, but at the same time, too trapped to go out and be with others. Halloween is a time that many think of fun and excitement. But for those with social anxiety, that is hardly the sentiment. If you're struggling to feel yourself today, reflect on these social phobia poems below to know you're not alone: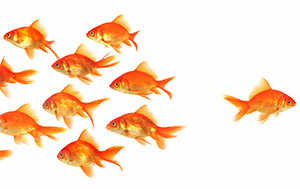 Paranoia, Frighten, Crowds, Petrified
I Can't Deal, I Cannot Cope, Frozen In Place
Moving Through, Crowds Of Many, No Method
No Order, Push, Shove, Bump Me, Help
Someone Help Me, This Crowd, Suffocate Sweaty Palms, Drip Drip, Where Am I
Why Am I Here, Why Leave the House
What Am I Doing, No Safety, Where's Home
Someone Save Me, I Need To Escape
Breathe Breath, Remember To Breathe
I Need A Way Out, Anxiety Attack
Bad Choices, Don't Move, No Hope
I Can Not Do This, I Must Leave
I Need Out, Looks Of Judgement
Musn't Do This Again, HELP HELP!
Petrified, Crowds, Frighten, Paranoia
I am going out to a party, but I don't want to go.
Even though there will be people there I know.
Everyone there will be looking at me.
How anxious I am, I can't let them see.
People speak to me and I don't know what to say.
I will embarrass myself before the end of the day.
My voice is shaky and my face is bright red.
I feel the beads of sweat all over my head.
My heart is racing and my mouth is dry.
There's a pain in my chest, am I going to die?
My arms are aching and my legs feel like jelly.
I need a wee and I feel sick in my belly.
My breathing is heavy of that I've no doubt.
I feel dizzy and lightheaded I think I may pass out.
I'm living in a dream and nothing seems real.
I don't want to live like this, I don't like how I feel.
I tell myself i'm fine but I think i'm going mad.
I've been to parties before and they weren't all that bad.
Its my negative thinking that makes me feel this way.
My life without social anxiety is for what I pray.
Do you have a story of social anxiety to share!? Our readers would love to hear it.  Submit it anonymously here! To get the latest and greatest on reducing your anxiety, being confident and becoming your best self all packaged in one juicy little email,  get on the handy dandy Anxiety In Teens Anti-Anxi mailing list.