Get ready to join us for another great interview with a mental health innovator and changemaker! Stephen Smith is Founder and CEO of nOCD, a mobile app aimed at helping people manage their OCD symptoms with evidence-based exposure exercises and tools for providers to assist patients.
AiT: You have struggled with OCD personally. What was the hardest part for you in terms of getting and taking part in treatment.  
SS:
The hardest part for me in terms of getting treatment was finding someone who specialized in OCD. I didn't have the best of luck finding an OCD specialist because A) the ones in my area had long waiting lists and B) OCD specialists are often out of network and very expensive. In terms of taking part in treatment, the hardest part was adherence. Forcing myself to ERP was a major challenge, given that I never knew if I was actually doing it correctly. Besides a self help workbook, I didn't have any out-of-office guidance. This problem prompted me to create nOCD.
AiT: Tell us more about nOCD. How does it work?
SS:
 nOCD is a platform that transforms the overall OCD treatment ecosystem: organizing the clinicians, connecting patients to the right care, creating an inpatient safety network, and establishing an always-on social network. If you are a patient you can download the app free here: 
m.treatmyocd.com/saveslives
 or follow us online @treatmyocd.
We have more robust functionality coming out in the pipeline, which will help enhance the app and also provide more value to other types of community members (clinicians, family members, etc).
AiT: You've been working on and refining nOCD for a couple years now. The latest releases look awesome! What have been some key findings you've learned as your users engage with the app and you continue to evolve the app?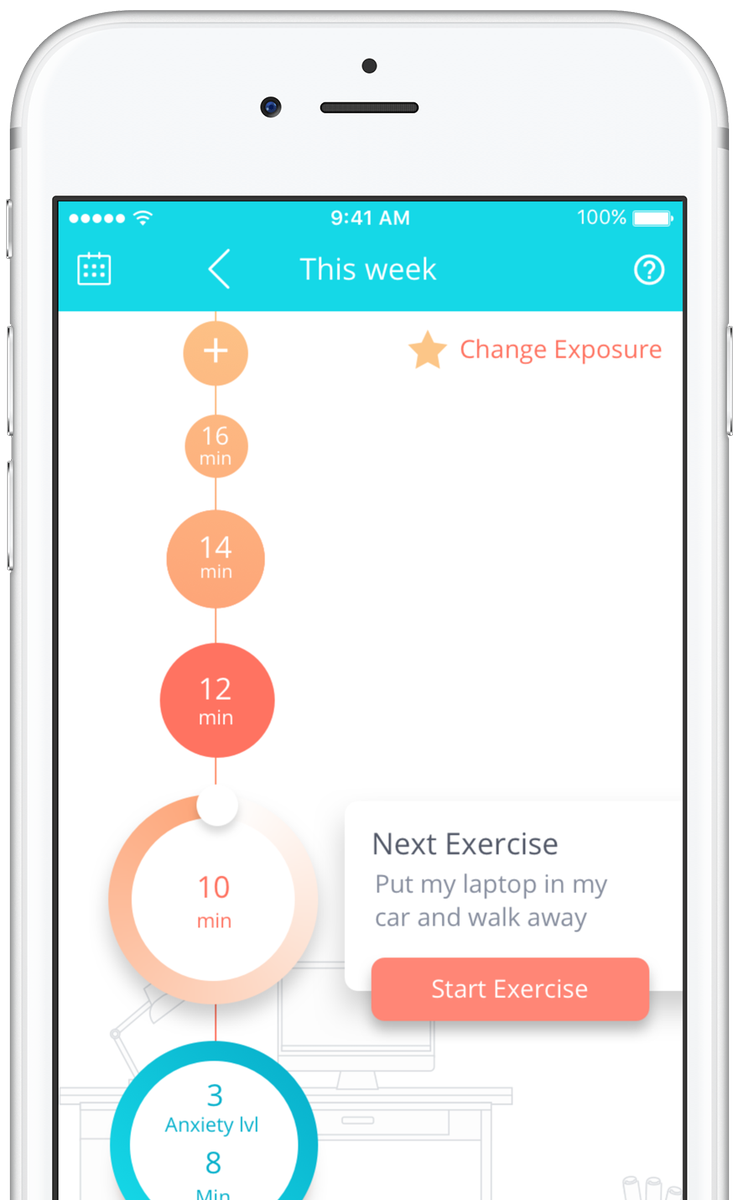 SS:
The biggest finding my team and I have learned is the value of community. People with OCD have a hard enough time as it is, especially as we live in a world where people think OCD is a joke. It's a terrible double whammy: you secretly suffer, and then you get laughed at. By providing the ability for people with OCD to connect and communicate, we've actually helped people better adhere to OCD treatment. The future of OCD treatment involves online support communities encouraging one another to push through each day, no matter how many roadblocks OCD creates. At nOCD, our next step is to launch a version that has a 24/7 in- app support community. It's in beta now, but it will be live hopefully in a couple months.
AiT: Where do you see the future of consumer engagement in their own OCD treatment? 
SS: The future of consumer engagement incorporates a more mobile treatment structure. For example, you may be able to see a licensed OCD specialist through tele-therapy three times a month and in-person once a month, instead of having to drive hours each week to your nearby clinic. In addition, clinicians will have the opportunity to expand their panel while doing less work, thanks to the emergence of a more mobile treatment workflow. How? They'll benefit from peer support. OCD treatment hasn't yet seen the value of licensed peer support at scale. My team and I have already seen credentialed peer supporters, like Chrissie Hodges, change the landscape of 21st century OCD treatment, since they give patients care outside of the office and save each clinician time. Imagine if a patient reached out in the moment of an OCD episode to a licensed peer supporter instead of their clinician. Imagine if the clinician then could see all of their patients' data in real time, prior to when they walked into their office for therapy.
AiT: Where can consumers get nOCD?
SS: Check out nOCD from our website! Here is the link: www.treatmyocd.com
By: Solome Tibebu, AiT Contributor